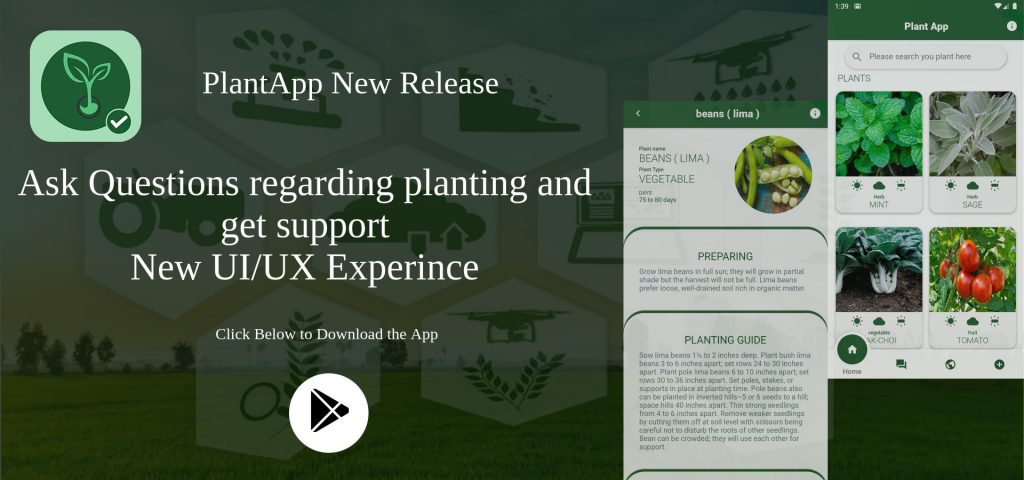 PlantApp – Your Planting Guide
Learn about plant types and growing methods around the world. Content is writing by you and the people who are planting the rest of the world.
You will learn about planting guide for vegetables, fruits, flowers and herbs.
Search specific plant by name and learn the growing conditions and methods.
If you know new plants you can add them to the app easily.
Update the existing plants content with your knowledge.
Information about growing methods
Information about fertilizer management
Information about pest controlling
Let's plant trees and save the world.
Try it now in Apple version
https://apps.apple.com/lk/app/plantapp/id1542559871
Try it now Android version
https://play.google.com/store/apps/details?id=asak.pro.planting